Welcome from the Provost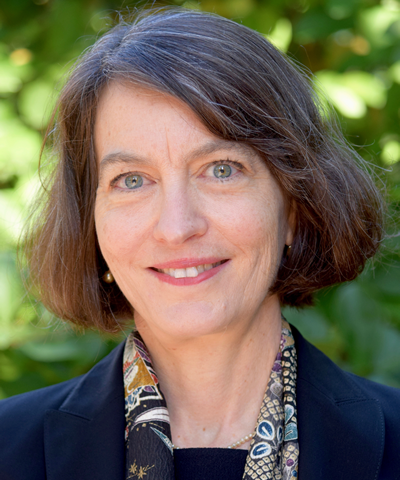 Welcome to the website of the Provost and Vice Chancellor for Academic Affairs of the University of Illinois at Chicago. UIC prides itself on providing students with access to academic excellence and opportunity in an exciting urban environment. We are Chicago's only public research university, and one of the most ethnically and culturally diverse college campuses in the country, with over 31,000 students, 16 colleges, a hospital and a health sciences system. We are also the home to Chicago's only public law school, the UIC John Marshall Law School.
As UIC's chief academic officer, I am responsible for the planning, execution, and assessment of UIC's academic programs so that our students are prepared to pursue their chosen paths in life and to be productive and contributing members of their communities. I am dedicated to the support and retention of our outstanding faculty, and to the recruitment of the next generation of scholars and researchers.
This office, along with the leadership team at UIC is deeply engaged in facilitating the implementation of the strategic priorities identified by the Chancellor and supported through an extensive process of faculty governance. These priorities are:
This website contains resources about academic policies and opportunities at UIC. The academic mission is further supported and implemented by the Vice Provosts.  Contact the Office of the Provost or email Associate Provost and Chief of Staff, Aisha El-Amin at aelami2@uic.edu with any questions or concerns.
Provost Initiatives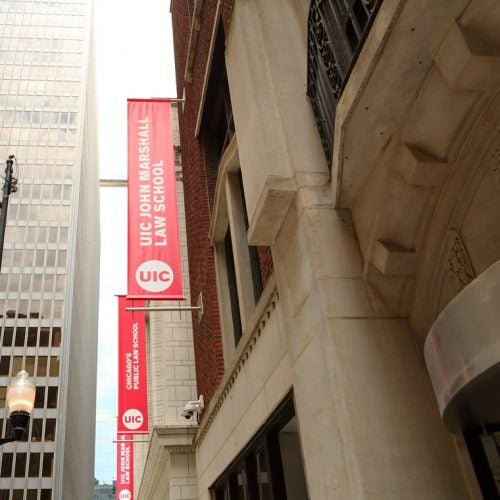 The UIC John Marshall Law School
The UIC John Marshall Law School is Chicago's first and only public law school. As part of UIC, the law school will provide opportunities for students to do new joint-degree and dual-degree programs and for law faculty to collaborate in interdisciplinary teaching, research and community engagement. For more information, visit jmls.uic.edu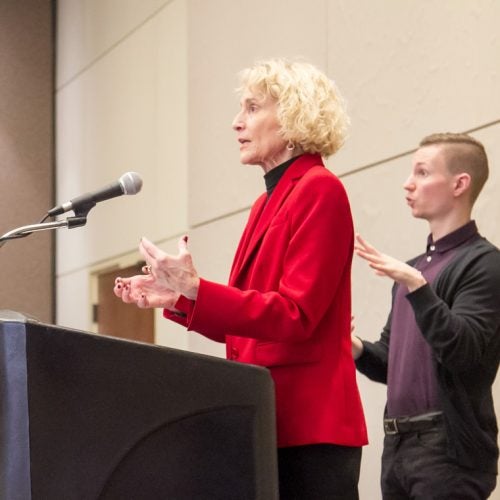 Campus Conversation
Campus Conversation Feb. 5, 2019, featured Dr. Martha Nussbaum, Ernst Freund Distinguished Professor of Law and Ethics, University of Chicago, discussing What's Going on and Why? Anger, Fear and the Politics of Blame. Learn more about the Campus Conversation series.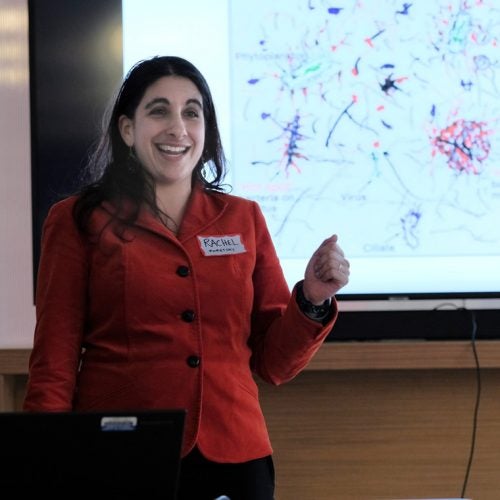 East + West Research Mixer Series
The topic of the E+W Research Mixer on Wednesday, March 6th was Water. Rachel Poretsky, Assistant Professor, Department of Biological Sciences, College of LAS, was one of the presenters. Learn more about the series.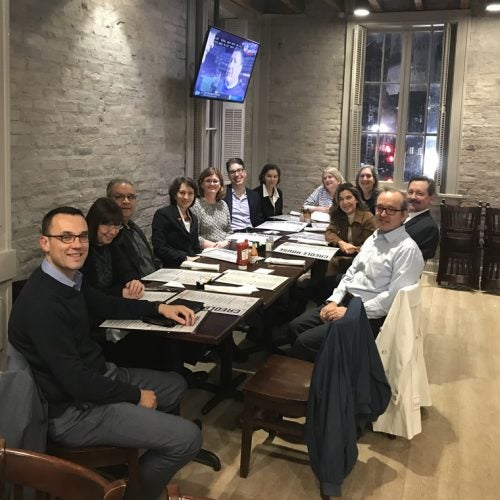 Faculty-Administrator Leadership Program
Designed for tenured faculty interested in learning about higher-education administration or considering taking on an administrative job as a director, department head, dean, associate dean, or vice provost, this program helps faculty broaden their understanding of university administrative work and increase their knowledge of leadership issues pertinent to career advancement.
Colleges and Units Reporting to the Provost
The Provost's Management Team
Units Reporting to the Provost
Announcements and Events
Wednesday, 12:00 pm–1:00 pm
Wednesday, 1:00 pm–2:00 pm